LED light source has great potential in agricultural lighting market. In greenhouse fill light, for example, filling light facilities are basic and essential component of modern glass greenhouse, at present China has glass greenhouse 3500 hectares and glass greenhouse of the whole world achieved a total area of 49000 hectares, if take the world's area of 2.83 million hectares of plastic greenhouse awning into consider, the market demand for fill light of greenhouse will be much bigger. Electric light source is the requisite and consumable of the seedling cultivation, so LED light source has a broad lasting consumer market. In addition, plant factory especially artificial light plant factory has a huge demand in LED light source. At present, the commercialized plant factory mainly distributed in Japan, its total to 50, 35 of them are completely using artificial lighting, along with the growing of plant factory technology, the plant factory will also be one of the most important markets of LED light source application.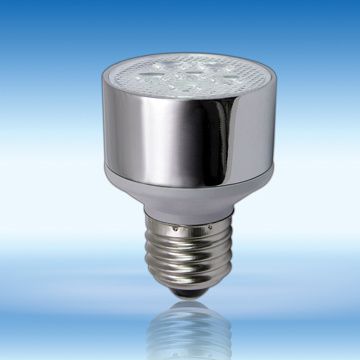 In addition to outside photosynthetic lighting, LED light also has great application space in other aspects of agriculture, such as physical prevention and control for the agricultural pests, it can use certain wavelengths of LED light source to entice and annihilate pests, reduce pesticide consumption, to accomplish the green safe manufacture; for animal breeding, according to the different breeding purposes (such as in meat, egg or milk production, etc), adopt the specific wavelength of LED light to promote productivity of animals, reduce the use of feed additives and hormone, achieve efficiency green production; for marine fishing, it can be applied to the induction of seafood with certain wavelengths of LED light source, improve the fishing amount; for microorganisms, can use the specific wavelength of light LED to promote beneficial microbial propagation proliferation, achieve high efficiency, dense yield of microbial reaction process. By contrast, the traditional source of light is not competent for these special application requirements, so fully exploitation of LED light source in these applications will give LED light application quite a large market demand of the agricultural.

Compared with the traditional light source, LED light source has signature strengths in agricultural lighting field, such as high efficiency, low heat emission, small volume, long service life and many other advantages. In the agricultural lighting field, compared with the traditional light source, the advantage of LED light source is more outstanding. Biological energy efficiency is high, the radiation spectrum of traditional light source cannot fit plant in demand, in contrast, LED light source can control the radiation spectrum and its red blue light wave can be adjusted according to the different needs of different plants, its radiation energy can completely for the plant absorption and utilization, compared with the traditional light source, LED light source can improve biological energy efficiency. LED light is considered as the most promising artificial light, it is important in solving the environmental problem, improving space utilization, reducing the greenhouse effect, so to speed up the popularization of LED light.
Please pay attation to our next article that about LED Light Bulb Manufacturer and Home LED Light Bulbs.